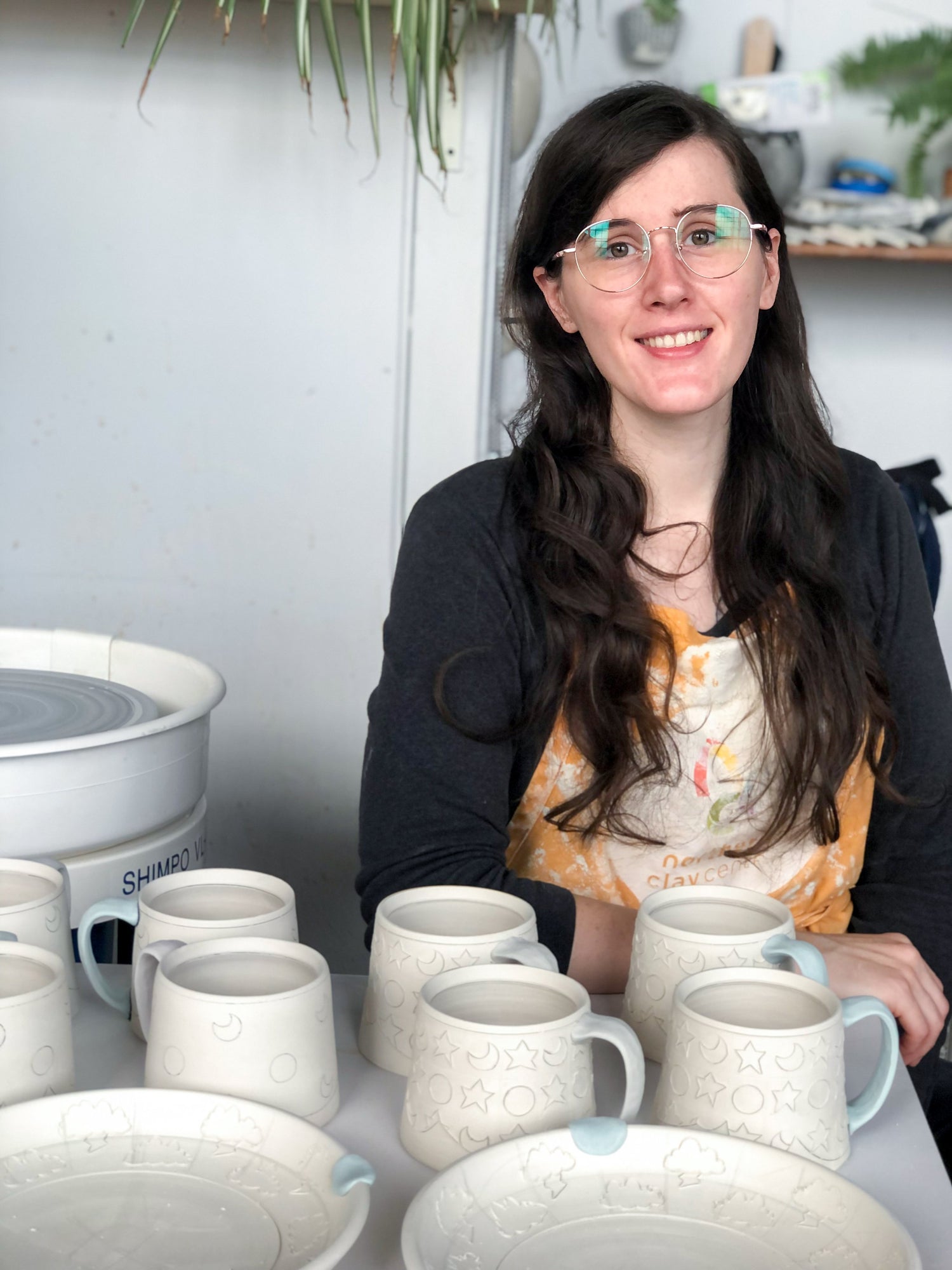 About Bri
I make wheel thrown pottery adorned with colorful clays and hand drawn imagery arrayed in patterns across the clay's surface. Originally from the great state of Minnesota, I currently have my studio in New England. In 2013 I earned a BFA from the University of Wisconsin-River Falls, majoring in ceramics under Randy Johnston and studying primarily wood firings.
In 2018 I moved to Providence, Rhode Island to start a two year long residency at The Steel Yard where I shifted my focus from atmospheric firings to electric firings. In 2020, I moved across the border to Connecticut to help my husband's family while still continuing to work in Providence, RI. I currently have a studio located in the Nicholson File Artist Community and a small studio space at home.
When not working in the studio or caring for my 1 year old baby, you can find me hiking and biking the outdoors, knitting with hand dyed yarn or playing D&D with my friends.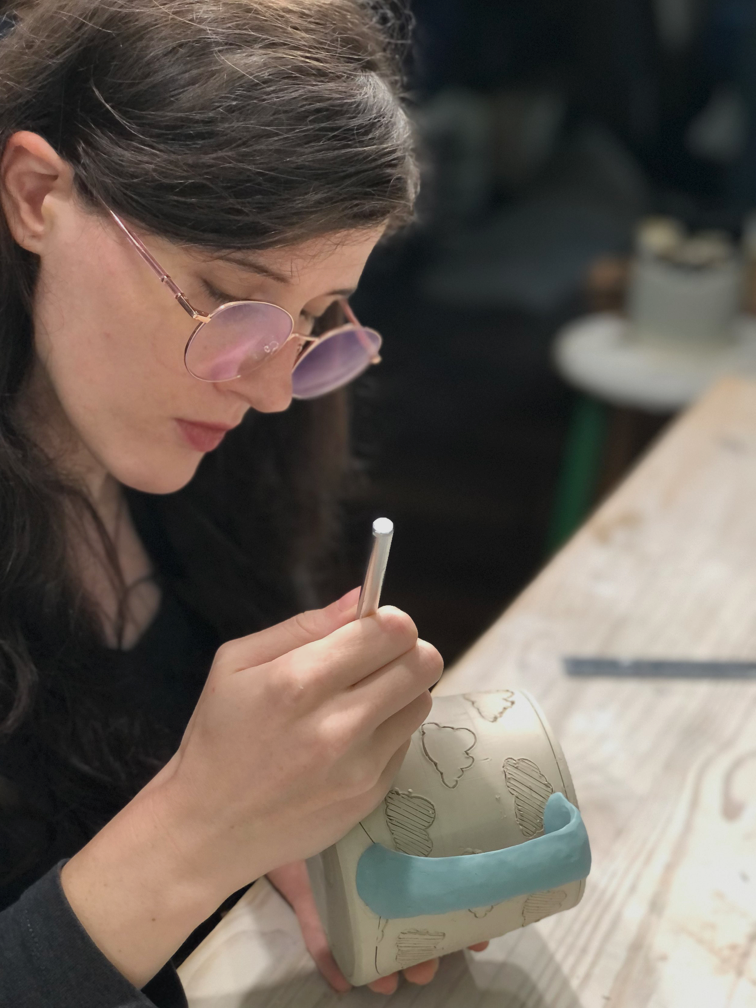 Artist Statement
By becoming a part of their everyday lives, my work invites people to build connections and celebrate the objects and themes that reflect their loves and identities. I get satisfaction from making objects that excite the user to show off their interests through the use of my pots.
I use a combination of plain white clay, colorfully stained clay and repeated imagery to create this body of work. Porcelain is the perfect medium for combining bright colors, surface decoration and my inlay technique. I've always had a passion for both drawing and making pots, so I merge these two skills by throwing each pot and hand drawing every design into the surface of the clay. Through the use of repeated imagery on the surface of my pots, I create unique patterns out of objects, animals, food and nature. These patterns dance over the surface of the clay, coming together and forming a cohesive design that celebrates the motif.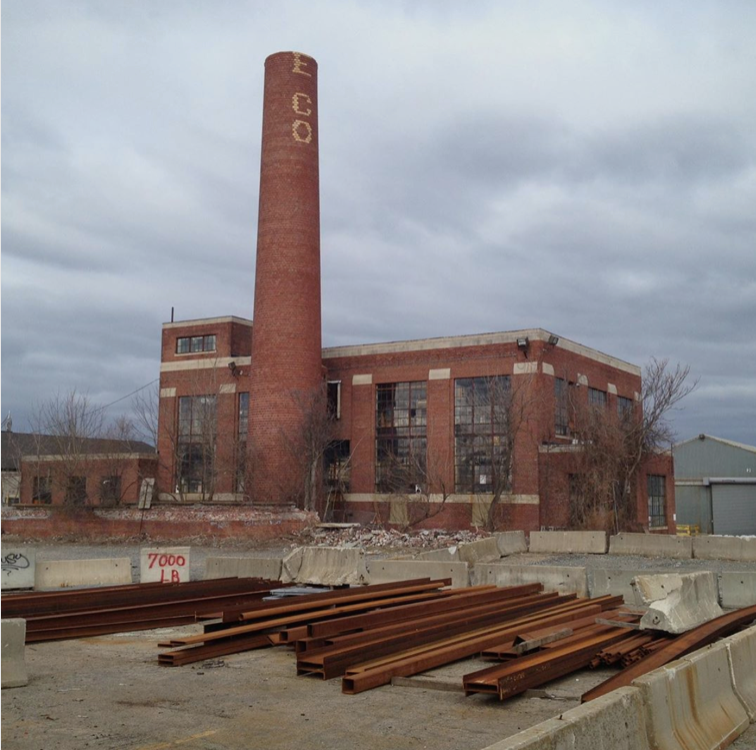 The Studio
Each piece is made and fired at my studio in the Nicholson File Artist Community located in the Valley Arts District in Providence, RI. We are a collective of artists working in a re-purposed boiler room building formerly used by the Nicholson File Co. Our members include woodworkers, metal workers, ceramic artists, sculptors, illustrators, painters, graphic designers, jewelers, printmakers and film editors.